Species Felis catus
Breed Birman
Sex Female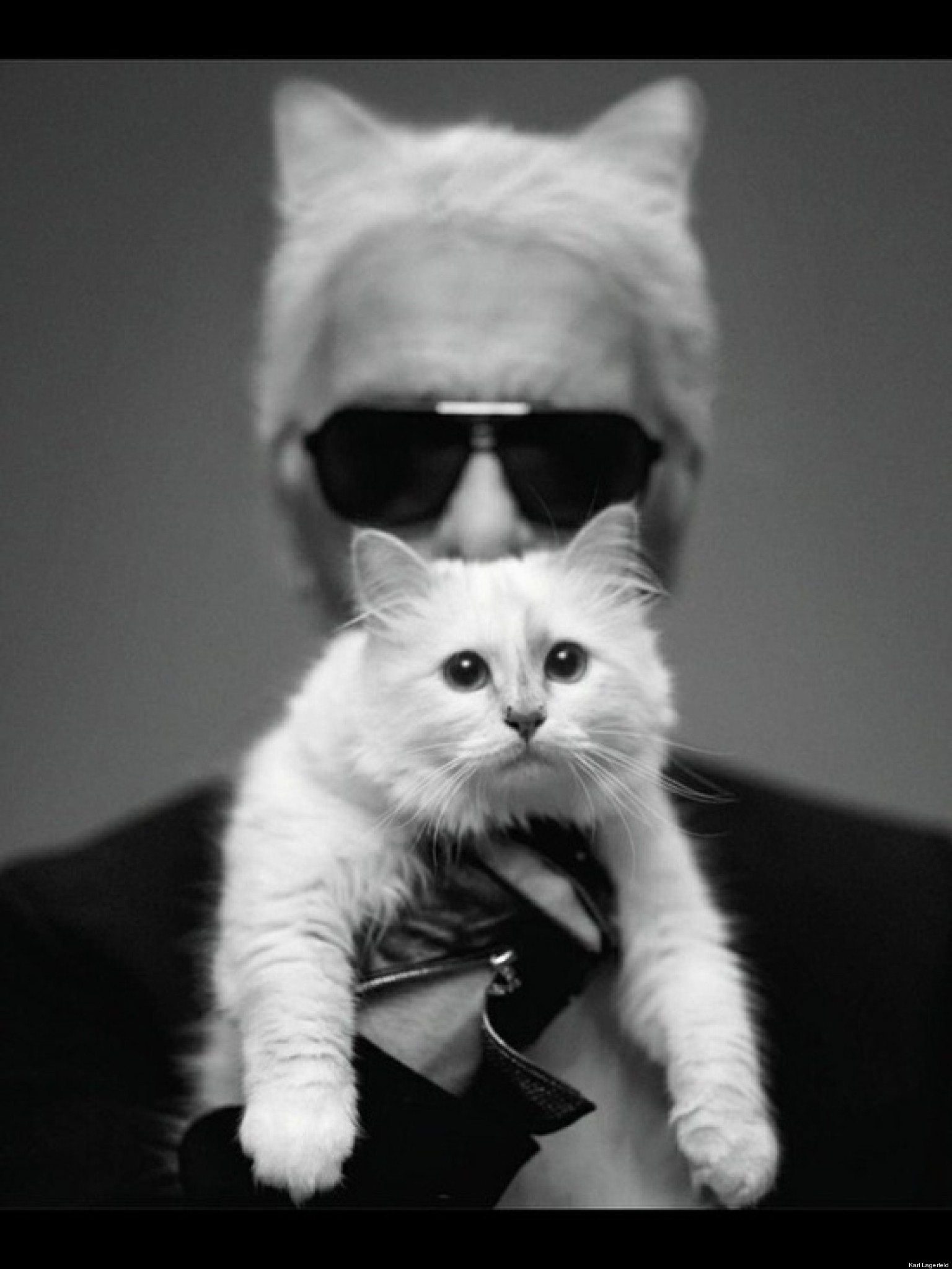 Choupette (born August 19, 2011[1]) is the pet cat of designer Karl Lagerfeld, head of design and creative director at Chanel. Originally belonging to the French male model Baptiste Giabiconi, Choupette was given as a gift to Lagerfeld around Christmas 2011 following a stay with the designer while Giabiconi was abroad.[2]
Her first media appearance was made via the social networking service Twitter on January 16, 2012,[3] @ChoupettesDiary, when V magazine's Stephen Gan tweeted a photo of her from Lagerfeld's apartment.[4] With the launch of Choupette's own Twitter account (authored by Ashley Tschudin) in June 2012 and multiple 'interviews' in high-end fashion magazines, her celebrity has grown, prompting Lagerfeld to remark "People are stunned by her ... Soon people will talk more about Choupette than about me!"[5]
In June 2013 Lagerfeld announced that he wished to marry Choupette. He said in an interview with CNN, "There is no marriage, yet, for human beings and animals… I never thought that I would fall in love like this with a cat."
Online personality and media appearances[edit]
Choupette's personality, constructed primarily through her Twitter and Instagram accounts (@ChoupettesDiary), is one of a fierce, high-maintenance, spoiled madam, presumably an amalgamation of the various stereotypical character traits and eccentricities surrounding individuals in the fashion industry, not least of Lagerfeld himself.[7] Among her particularities is her use of the Apple iPad, her quoted 'choice' to eat at table next to Lagerfeld, and her love of antique lace, Colette shopping bags and Goyard.[8]
She has two "beloved" maids, Françoise and Marjorie,[9] who tend to Choupette (a task that includes taking care of her hair and other beauty jobs) and keep a diary of her activities and moods for the reference of Lagerfeld and an on-call vet. Of the two maids, Choupette is said to prefer Françoise.[10]
Use In Fashion[edit]
Internet rumours of a Choupette-inspired Chanel handbag first appeared in early July 2012 following a tweet by the NY Times Cathy Horyn.[11] It was speculated that the Choupette was the bag carried by models in Lagerfeld's Fall 2012 Couture show,[12] though this was never confirmed. Choupette has also been credited as the inspiration behind Lagerfeld's cornflower blue Spring 2012 Couture collection[13] (he has described her eyes as "blue, blue, blue, blue, blue"[10]), but given the timing of Choupette's adoption by Lagerfeld and the timescale of the design process, this claim is unlikely to be true.
Choupette has appeared in photoshoots (most famously with Laetitia Casta in a 10-page editorial in V magazine in September 2012[14]). Lagerfeld was early to dismiss the possibility of her modelling work extending beyond his own projects, stating simply "I'm commercial; she's not".[15]
As of July 2014, a book, Choupette, was slated for release, as was a capsule makeup collection by Shu Uemura.